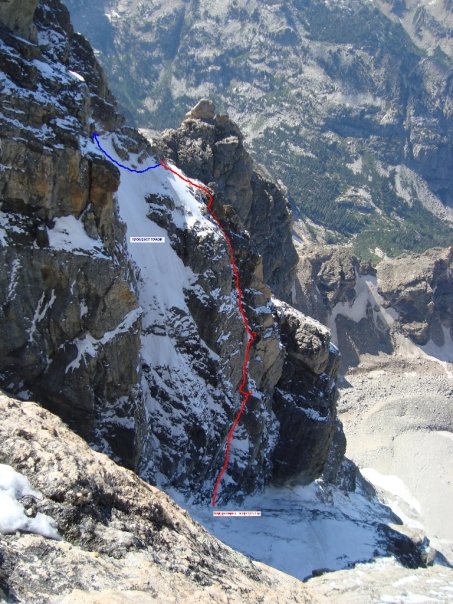 A new route on the North Face of the Enclosure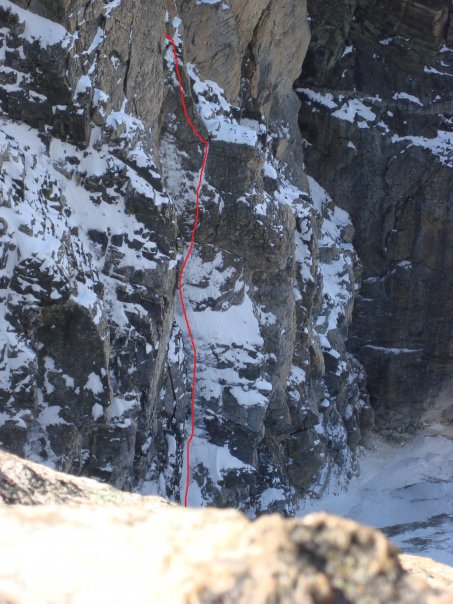 A Close-up shot of the route. New snow formed thin ice in this otherwise unclimbable corner.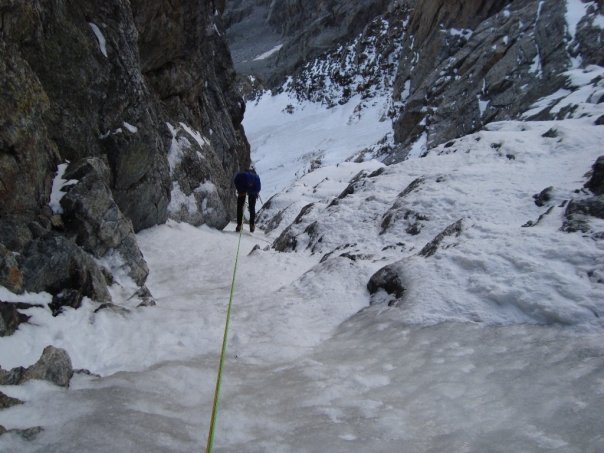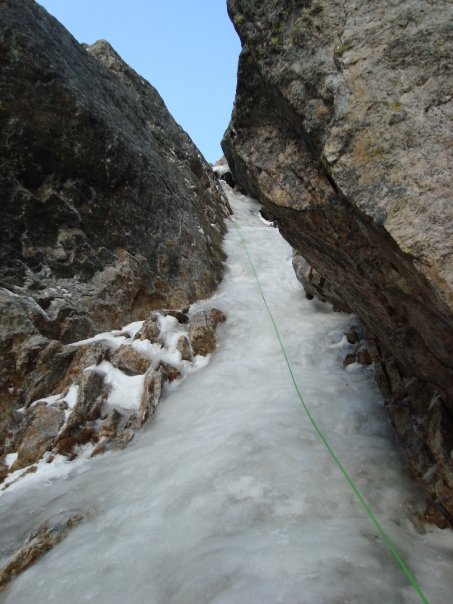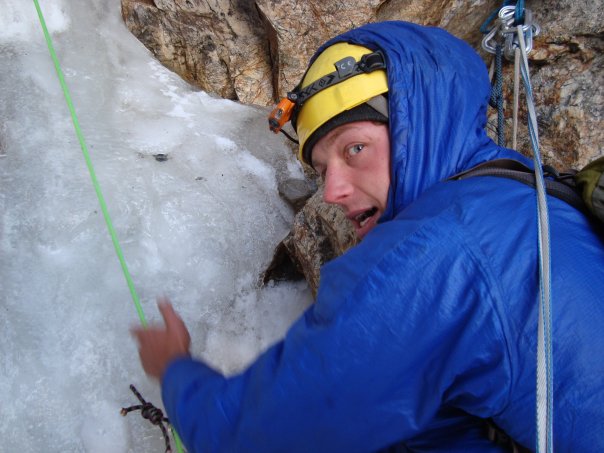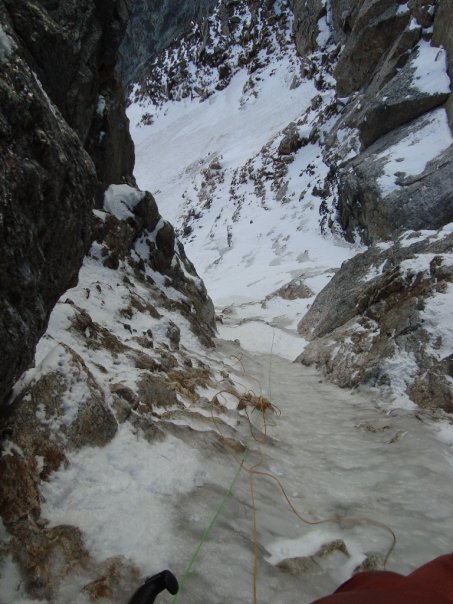 We rappelled down the Black Ice Couloir to get to the base of the route.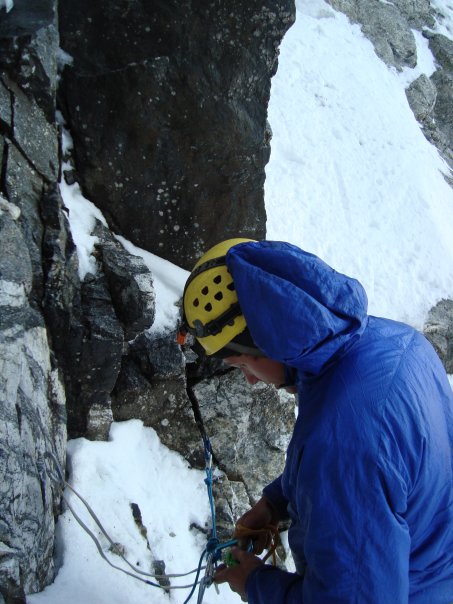 Clipping into the belay at the bottom of the first pitch.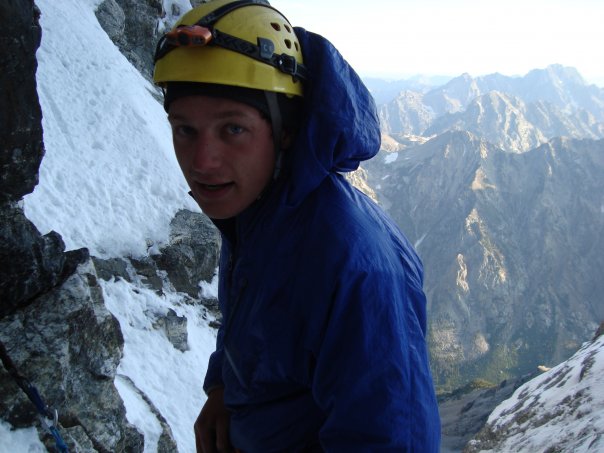 At the first belay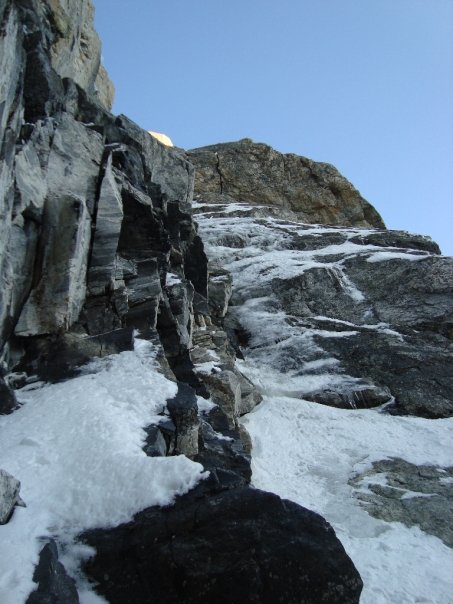 The First Pitch looked less scary from the bottom, so I decided to give it a shot.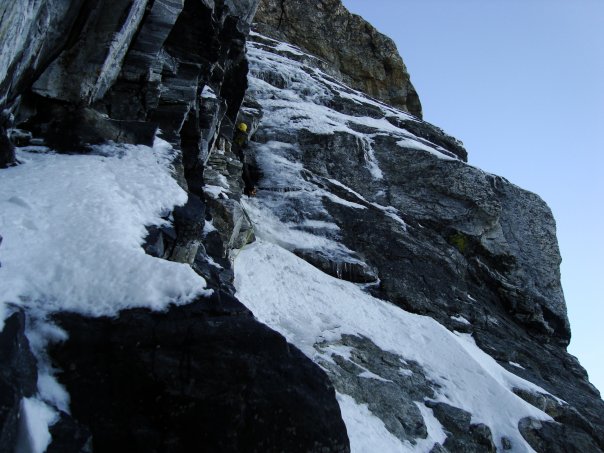 Climbing the First Pitch, just before I took a short lead fall. I guess I wanted to start things off right.
Landon led the second pitch, but he had the camera so we didn't get any shots of it.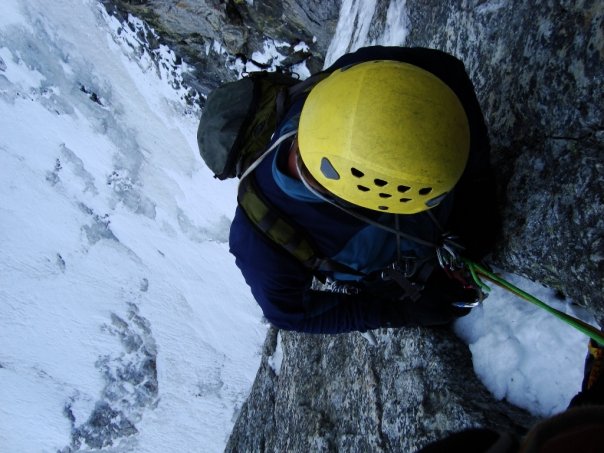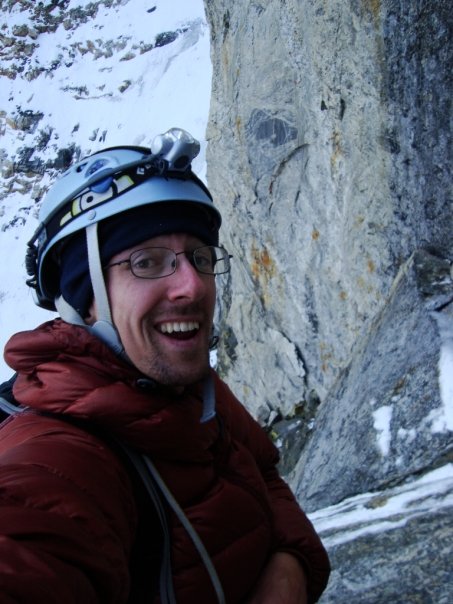 These are shots of us at the third belay.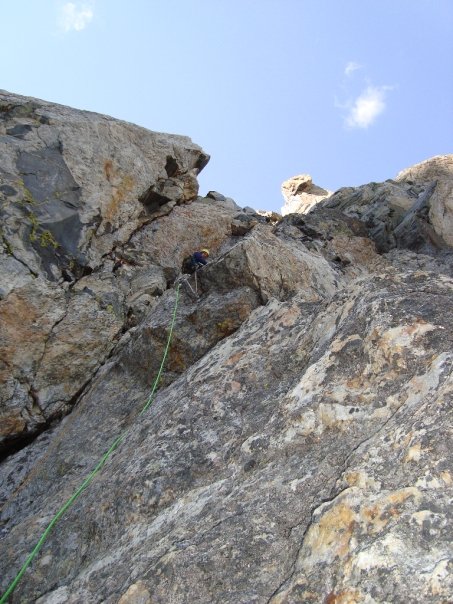 The third pitch was the most difficult. I was able to climb it by hammering a piton (a steel nail) into a tiny crack, attach a rope ladder to it, and climb up that.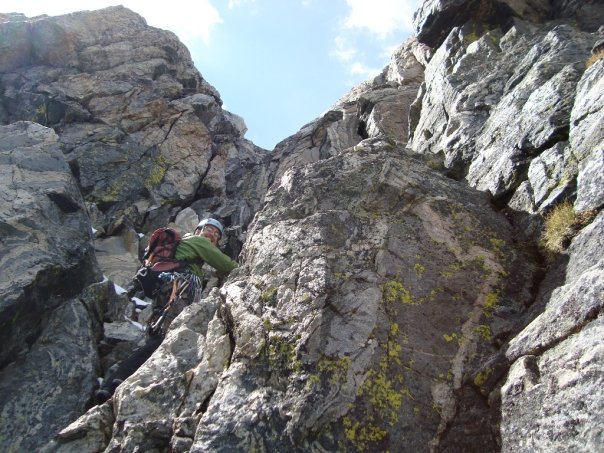 Landon leading out on the fourth pitch, which finished the new terrain and brought us back to the visionquest couloir, a previously-established route.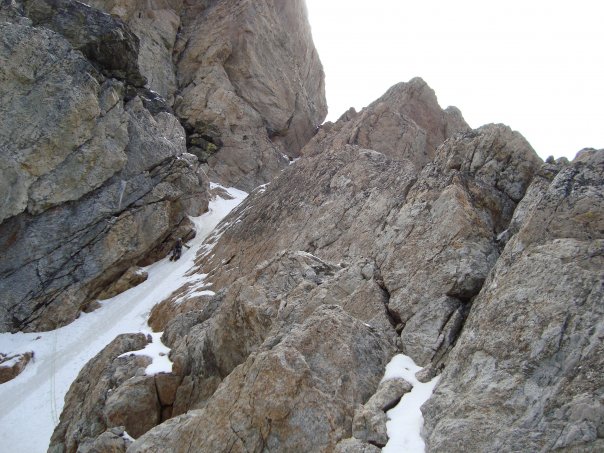 Landon leading snow/ice in the Visionquestion couloir.
I lead one last pitch around a large boulder wedged in the top of the Visionquest couloir.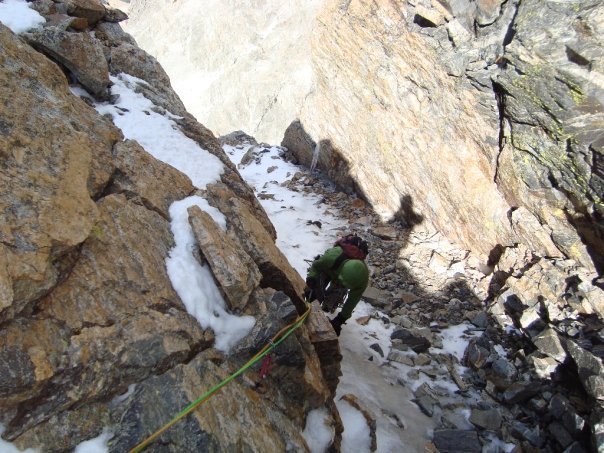 Landon at the top of the Visionquest couloir and the end of the technical climbing.
We called the route "Training Wheels" because neither of us had done a first ascent before, nor had we climbed anything comparable to this, and many techniques we used were new to us. That said, it was very bold, and very fun. We weren't sure if we were going to be able to finish the climb until the fourth pitch. But now that we did, we are psyched.